Mobile Optimization Made Simple With Total Care Websites
6/3/2023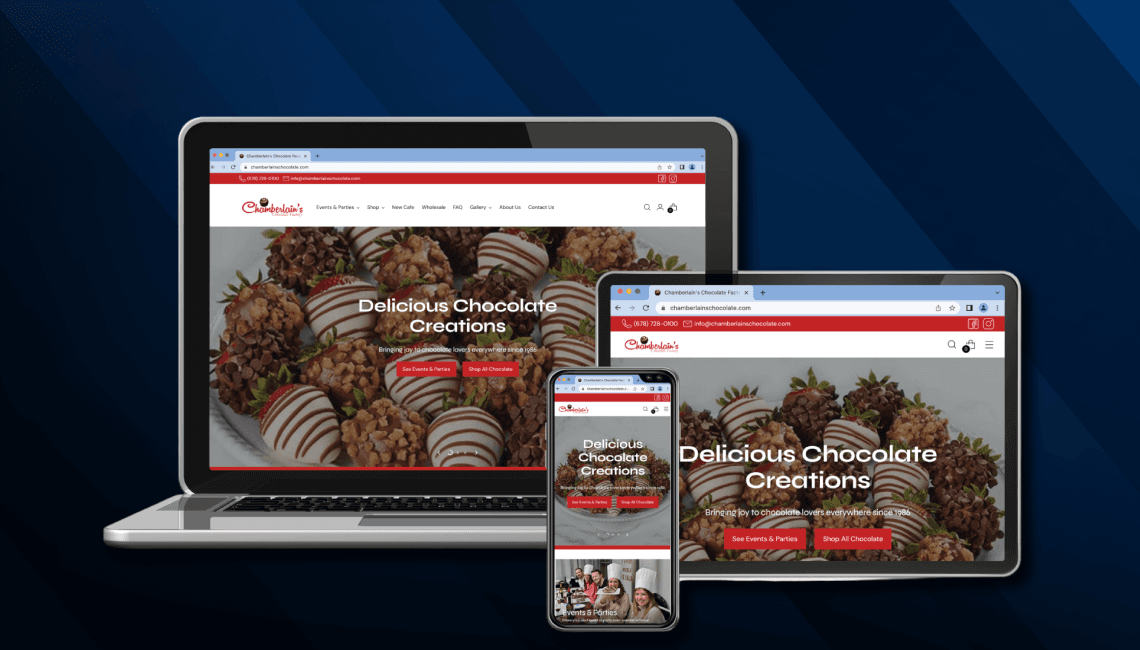 Overview
Ensure your website looks great on all devices and delivers a top-notch user experience with the help of Total Care Websites. Learn more about mobile optimization and how using their services can make your life easier!
Getting your business online is only the first step. Today's consumer expects more than just an online presence – they want a fast, secure, and mobile-optimized website. With over 4 billion active mobile internet users worldwide, having a website that is optimized for mobile devices is essential. But with so many businesses looking to achieve the same objectives, it can be challenging to stand out from the competition. This is where Total Care Websites comes in.
1. Total Care Websites Knows the Importance of Mobile Optimization
Total Care Websites is a group of experts who know how to perfect your online appearance and make sure your website is mobile-optimized. Mobile optimization is the process of optimizing your website for mobile devices, such as smartphones and tablets. With Total Care Websites, you can trust that our team knows the importance of mobile optimization and is dedicated to ensuring your website is of the highest quality. We use the latest technology and techniques to design and develop a mobile-optimized website that is perfect for your business.
2. A Mobile-Optimized Website Attracts and Retains Customers
Today, more and more people are browsing on their mobile devices, and it is essential to have a website that is optimized for those devices. Studies show that a mobile-optimized website can help attract and retain customers, increase customer engagement, and improve conversion rates. At Total Care Websites, we understand the importance of providing an exceptional online experience for your customers. By making your website mobile-optimized, you are making it easier for your customers to browse your products or services, and ultimately increasing your bottom line.
3. Total Care Websites is Dedicated to Your Account
With Total Care Websites, you are not just another client. We are committed to your business and dedicated to your account. Our team of experts is always available to help you with any issues you may have, from hosting problems to website updates. We work with you to create a website that is not only mobile-optimized but also meets your specific business needs. At Total Care Websites, we believe in building long-term relationships with our clients, and we are committed to helping your business grow.
4. You Can Achieve Your ROI Goals with Total Care Websites
At Total Care Websites, we are passionate about helping businesses achieve their ROI goals. We understand that a website is not just about having an online presence, but also about generating revenue. Our team of experts works closely with you to ensure your website is designed and developed to meet your specific business objectives. We also provide ongoing support and maintenance to ensure your website continues to perform as expected. With Total Care Websites, you can trust that your website is in good hands.
In today's competitive business landscape, having a mobile-optimized website is essential. But achieving this can be challenging, especially if you don't have the technical know-how. This is where Total Care Websites comes in. We are a team of experts dedicated to making your online appearance perfect and ensuring your website is mobile-optimized. With our experience and dedication, you can achieve your ROI goals and provide your customers with an exceptional online experience. Contact us today to learn more about our services and how we can help your business grow.
To learn more about Total Care Websites services, contact us at meetus@essrocks.io or call 855-449-4649.