E-Commerce SEO Essentials: Your Guide to Visibility
11/3/2023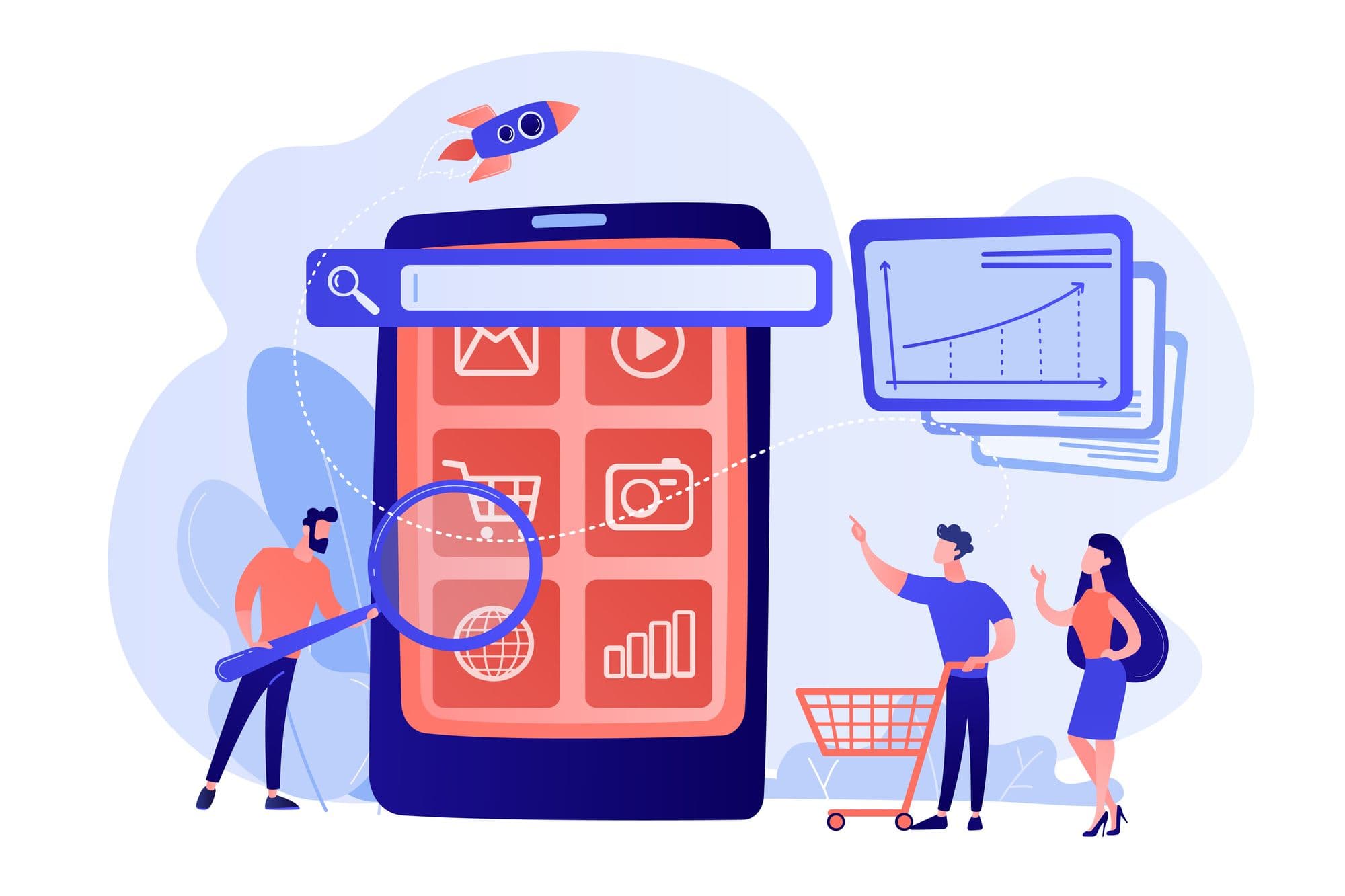 Overview
Explore technical SEO for e-commerce with Total Care Websites. Improve visibility, navigate SEO challenges, and boost sales with our tailored plans.
Building on our previous discussion about improving SEO rankings with website updates, we now focus on the intricate relationship between technical SEO and e-commerce.
With the steady growth of e-commerce, attracting customers in this dense online marketplace requires a fine-tuned and effective technical SEO strategy. This guide explores the challenges and solutions of technical SEO in e-commerce, and how Total Care Websites caters to these needs to facilitate an optimized online shopping experience.
The Significance of Technical SEO in E-commerce
Technical SEO forms the backbone of e-commerce success. It governs how easily search engines can crawl, interpret, and index your website's content. In e-commerce, a meticulously optimized website amplifies its visibility, driving organic traffic, and fostering an improved user experience.
Common Challenges in E-commerce SEO
Despite its importance, effectively implementing technical SEO in e-commerce websites can be complex due to their scale and continuous content updates. Here are some of the most common issues:
Duplicate Content: Repetitive product descriptions across multiple pages can dilute the value of your content in the eyes of search engines.
URL Structure: With a multitude of products, e-commerce sites often have intricate URLs that can confuse search engines and discourage users.
Website Structure: A poorly structured website can be difficult to navigate, resulting in a subpar user experience and lower search engine rankings.
Essential Technical SEO Elements for E-commerce
Understanding these challenges allows us to identify key elements to concentrate on when discussing e-commerce SEO:
Website Structure: A user-friendly and intuitive site structure helps search engines understand your site's hierarchy and enhances the user experience.
URL Structure: Clear, straightforward URLs containing relevant keywords improve your SEO performance.
Site Speed: Speed is a significant ranking factor. Slow-loading sites often suffer from high bounce rates and consequently poor SEO performance.
Mobile Optimization: With the majority of web traffic originating from mobile devices, a mobile-optimized site is vital for SEO.
Structured Data: Implementing structured data (Schema Markup) helps search engines better understand your site's content, improving search visibility.
Total Care Websites' E-commerce Plan: A Solution to E-commerce SEO Challenges
At Total Care Websites, we understand that for small businesses venturing into the realm of online selling, having a robust, professional, and SEO-optimized e-commerce site is critical. That's why we offer a specialized e-commerce plan that's not just tailored to your needs but is also designed to help you climb the ranks of search engine results.
Our e-commerce solution, which can be launched in as quick as 30 days, is powered by Shopify - an acclaimed platform recognized for its expansive, intuitive features including inventory management and seamless shipping integration. But how does all of this tie into SEO? Allow us to explain.
The SEO Benefits of a Shopify-powered Site
Shopify's inherently SEO-friendly structure enhances your site's visibility and ranking. It's not just a platform, but a powerful tool in your SEO arsenal. By leveraging its capabilities, we can make your e-commerce website more accessible and engaging for your potential customers, boosting your overall SEO performance.
Building Trust with PCI/DSS Compliance
We also ensure your website is PCI/DSS compliant. This means your e-commerce platform is secure, reliable, and trustworthy - attributes that don't just build customer trust but also give search engines a positive signal about your website, contributing to improved search engine rankings.
Seamless Operations for Better Engagement
Efficient tax collection and multiple integrations come as part of our e-commerce plan, creating an operationally smooth and user-friendly website. These elements make your site more engaging to customers, which search engines notice and reward with higher rankings.
Additional SEO-boosting Features
We also include features designed to directly boost your SEO. Unlimited cloud hosting guarantees optimal site speed and uptime, factors that search engines consider when ranking your site. Innovative designs contribute to user engagement, improving crucial SEO metrics.
What's more, our plan provides unlimited updates, keeping your website content fresh and in line with current SEO trends. We also ensure your website is optimized for the ever-growing number of mobile users, a critical consideration for modern SEO. Lastly, our inclusion of SSL certificates - digital certificates that secure your site - helps search engines identify your website as a safe place for users, giving it a much-needed SEO boost.
SEO Services for E-commerce
In addition, Total Care Websites provides specialized SEO services, including keyword research, content creation, backlink building, and monthly reporting. These services play an integral role in boosting SEO performance:
Keyword Research: Discover the keywords and phrases potential customers use to find products and services similar to yours. This helps optimize your website and content.
Content Creation: High-quality, engaging content around your product/services keeps customers on your site longer, increasing dwell time and improving SEO performance.
Backlink Building: Earned links from reputable sites enhance your credibility and can significantly improve your search engine ranking.
Monthly Reporting: Regular reports keep you informed about your website's performance and the effectiveness of your SEO strategy. This enables you to make data-driven decisions.
The complexities of e-commerce make technical SEO a necessity. With Total Care Websites' comprehensive E-commerce plan, you can overcome these challenges and boost your online visibility. By optimizing your site structure, improving site speed, and continually updating your content, you can drive organic traffic and increase sales.
As we advance on this comprehensive exploration of technical SEO for e-commerce, a revisit to the foundations could be helpful. If you'd like a refresher or want to better navigate through this series, our introductory article on the importance of Technical SEO serves as an excellent roadmap, providing an overview of the entire series and what to expect.
As we wrap up our exploration into technical SEO for e-commerce, we look forward to our next discussion: the intriguing connection between SEO and subscription websites. See you next week!
---
Connecting with us at Elegant Software Solutions is simple and convenient, as we have several channels available for you. For direct communication, consider sending us an email at support@totalcarewebsites.com, or call us at 855-449-4649. If you'd like a more personal touch, we invite you to visit us at our Alpharetta, Georgia office for an in-person conversation.
If an in-person meeting isn't feasible, we've got you covered. We offer the option of scheduling a Zoom meeting with one of our developers to discuss your needs and how we can assist. To see all the ways you can reach our team and to access a wealth of other support services, please visit our support page at https://www.totalcarewebsites.com/support.
The team at Elegant Software Solutions is ready and eager to assist in elevating your business's online presence. We look forward to connecting with you soon and starting this exciting journey to enhance your SEO strategy!